Google Earth eyecandy
Posted on Monday, October 23, 2006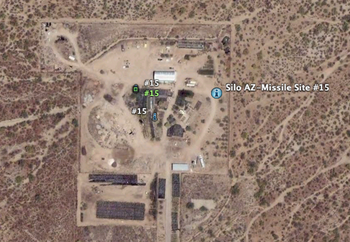 Following up from my earlier post on 'War from Space' (seems I got something going here...), here is one of the best layers I have seen sofar for Google Earth. It gives an overview of all the nuclear missile silos in the US. I already spent several nights zooming into all these little fenced off corners in the middle of nowhere USA. Brilliant!
Zoomed out to full US size its also a pretty sight. Brings back some wonderful childhood memories: these nukes are/were(?) well grouped together in specific states....

Will be interesting to see when the same data becomes available for the former USSR...As a good start, Belgeoblog has already blogged the location of some US nuclear weapons on the Belgium airforce base 'Kleine Brogel'.